Online ERP Solutions solve many problems that on-premise enterprise software cannot address.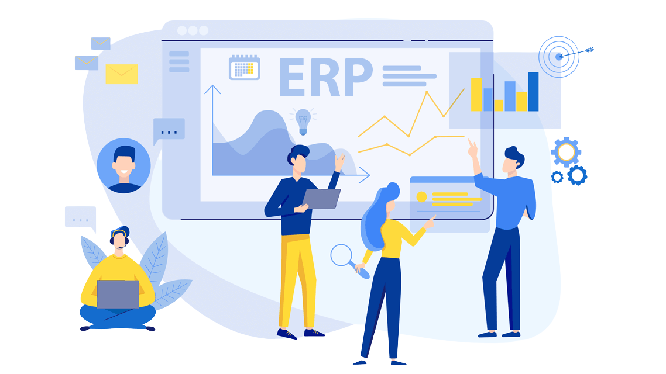 Online ERP Solutions solve many problems that on-premise enterprise software cannot address. Using the most advanced features of cloud computing, we build ERP solutions that cover every area of your business. With our online ERP solutions, you can remotely manage everything. Whether it's project management, team collaboration, HR management, or customer relationship management, we're ready to build the desired software for you.
Efficient ERP solutions enable you to remotely manage the day-to-day activities of your business/organization. These activities could include crucial areas of management like risk assessment, accounting, procurement, supply chain management, and regulatory compliance, among others.
Whether you want to remotely manage a virtual work environment, a manufacturing process, or a supply chain, a cloud-based ERP solution addresses all your requirements.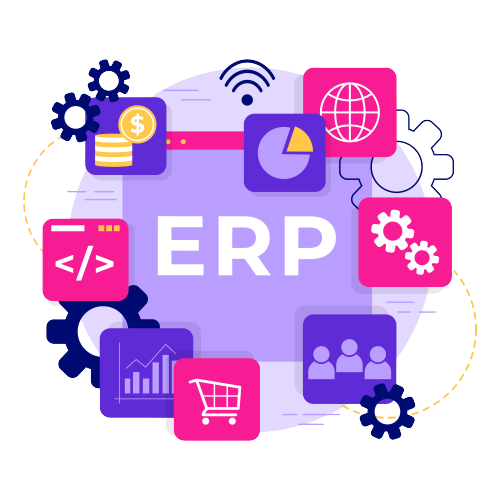 Top Benefits of Online ERP Solutions
Remote Management
With an online ERP solution in place, you don't physical presence to manage the business. Online ERP solutions are designed to remotely manage businesses and organizational processes without any friction. Be it a small business, medium enterprise.
Enhanced Efficiency
Managing all areas of business form a single software platform saves a lot of time and effort. It substantially increases the productivity of your business/organization. Increased efficiency not just drives business but also have a positive impact on overall management.
Lower Operating Costs
Online ERP solutions save your money in more ways than one. With a common cloud-based tool for managing a host of day-to-day activities, you free up human resources and other tools. This saves a great deal of money spent on operations.
We have built high-performance online ERP solutions for businesses of all sizes and kinds. Having delivered hundreds of cloud-based enterprise solutions, we've earned expertise in online ERP solutions development.
A Broad Spectrum of Online ERP Offerings That Meet Every Operational Need
Highly Customizable
The application can be customized a sand when required by the customer. We will work until you are happy with the app.
Quick login
Easy onboarding using email or phone number for users
Business Automation Solutions
Automate your business with feature-rich enterprise solutions that let you operate remotely.
Mobile ERP Solutions
Bring ERP software into the palms of your hand with our ERP solutions for various mobile devices.
API Integration
Integration of Application Programming Interface to provide improved functionality for the application end's user
Document Management Solutions
Efficiently manage all kinds of documents of business or organization and improve productivity.
HR Management Solutions
HR management gets online and more efficient with our feature-rich ERP solutions for HR departments.
Team Collaboration Software
Team collaboration and communication becomes fun and more productive with our advanced team collaboration solutions.
ERP Integration
Integrate your traditional ERP into a cloud-based, more powerful software solution custom-built for you.
ERP Software Modules We Develop
Build a EPR Software Solution that Speaks for Your Brand
01
CONCEPTUALIZATION
Automate Taxi Dispatch Process from Dispatcher Panel
02
DEVELOPMENT
Front end development
Back end development
03
DEPLOYMENT
UAT & feedback
App deployment
04
TESTING
Final touch
QS & testing